WELCOME TO

Article Policies - Image Policies - Staff

Welcome to Arcadia Oaks-pedia, the #1 best source about the Netflix TV shows Trollhunters, 3 Below, and Wizards. A disclaimer is that we are in no way affiliated with the official Tales of Arcadia database by DreamWorks. For the glory of Merlin, the wiki is yours to command!
Featured Episode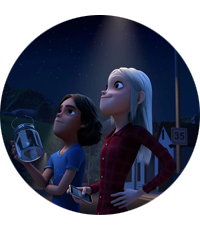 In Good Hands is the 49th episode of Trollhunters overall and the tenth episode of Part Three.
Señor Uhl interrupts an important mission with an awkward ultimatum for Jim: help two new students fit in ... or face a repeat of sophomore year.


Announcements
3 Below is coming out on December 21st!
The producers and Diego Luna will be giving a sneak preview of 3 Below on October 5th!
Part Three of Trollhunters has been released. Sadly, this is the end of the series, but just the beginning of the epic saga.
Wizards will be coming out next year!